Online Tickets are Sold Out
A limited number of tickets are available at the door. Doors open at 6:30pm.
Join us Friday, September 9, 2016 for Words at the Willows: a Fishtrap fundraising event.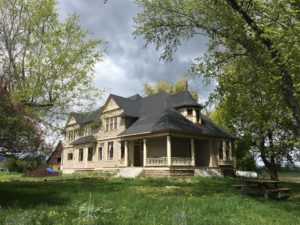 Celebrate the new season at "The Willows Farmhouse," home of Steve and Joella Arment, with music, food and friends. This festive gathering will feature readings by Pamela Royes, Jon Rombach and Amy Zahm—plus chamber music by Mark Eubanks and Ed Dixon (courtesy of Wallowa Valley Music Alliance and the Fall Arts Classic)
Doors open at 6:30 pm.  Program starts at 7:00 pm. The Willows Farmhouse is located at the corner of Jimtown Road and Haun Lane in Lostine, Oregon.
Tickets are $35, available online below.  At the event you'll have a chance to enter our raffle to win a week long registration for Fishtrap's 30th Summer Fishtrap Gathering of writers and much more.
Can't make it? Help Fishtrap promote "clear thinking and good writing in and about the west" by donating today.
---