Four years ago Los Angeles artist and poet Angela Penaredondo was selected along with four other writers to receive a Summer Fishtrap Fellowship. Penaredondo is currently a member of the University of California, Riversides's MFA program in Creative Writing, a recipient of University of Los Angeles California's Community Access and Me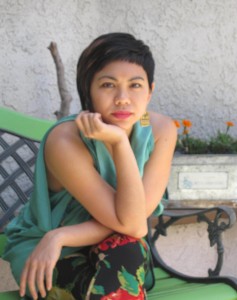 ndocino Coast Writer's Conference Scholarships as well as an awardee of a Gluck fellowship. In 2012 Angela's poetry was awarded 2nd place in the MCWC's Poetry contest and selected as a runner up for the Atlantis Poetry Award. A published poet in numerous literary journals including Burning Wood and The Noyo River Review, Angela intends to release her first publication, a chapbook titled "Maroon" this December.
"Maroon" was named one of the winners of the online literary journal Paper Nautilus's debut chapbook contest in August.
Angela's entries in the Noyo River Review can be accessed at the link below.