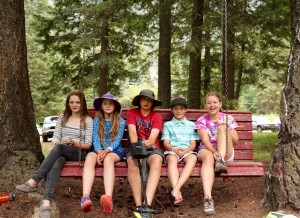 Fishtrap is no longer accepting applications for 2016 scholarships.
Is there a student in your life who likes to write?
Give them the chance to attend Summer Fishtrap for free!
Fishtrap has a number of full ride scholarships available for Eastern Oregon Youth to experience Summer Fishtrap July 10-16 at Wallowa Lake. It's a great opportunity to give a kid a jumpstart towards developing their creative writing talents all in the beautiful setting of the Wallowa Mountains.
Even better, the award also includes food and lodging for the student and a parent/guardian for the week! *
Fill out the online application below or get in touch with us here at the Fishtrap office–541-426-3623  info@fishtrap.org
We're happy to answer any questions you may have.
Summer Fishtrap Youth Workshops
Poetry and Spoken Word: Finding One Voice
Youth Ages 13-17
Two-time National Slam Poet Champion, Anis Mojgani leads this poetry and spoken word workshop. Students will craft poems and share their writing aloud in a positive and supportive environment. They'll also discover different styles and techniques to help them express their creative self.
Frontiers & Fences
Youth Ages 10-14
This workshop is for young storytellers in your life. Using iPads and other digital technology, students will incorporate multimedia into their writing. Fishtrap's Cameron Scott will inspire each student to gain confidence in their own voice and storytelling abilities.
Find out more about the Youth Workshops at Fishtrap's Faculty and Workshop page.
* A Parent or guardian is required to accompany students while outside of workshop hours.
Fishtrap is no longer accepting applications for 2016 scholarships.