Shannon McNerney
Executive Director – shannon@fishtrap.org
SHANNON MCNERNEY is an Oregonian by choice. Born in Denver, her family moved here before she had words to express her opinion on the subject. Shortly after she received her music degree from the University of Oregon they all left, but she chose to stay. However, like so many Oregonians, most of her experience of Oregon ended just east of the Cascades. In May of 2000 she made the first of many treks to Wallowa County that would later include rafting the Grande Ronde, riding the tram, cheering on search and rescue friends in the Chief Joseph Days parade, pints at Terminal Gravity, and introducing her city dogs to horses and deer.
Shannon's professional experience includes staff leadership, fundraising, event management, marketing, and strategic planning. Prior to coming to Fishtrap, Shannon was the Executive Director of the Portland Symphonic Choir (the official choir of the Oregon Symphony), and worked as a consultant helping small businesses and nonprofits create effective marketing strategies.
Mike Midlo
Program Manager – mike@fishtrap.org
MIKE MIDLO discovered Fishtrap back in 2000 while on a camping trip to the Eagle Cap Wilderness. The organization's mission, the stunning scenery, and people of Wallowa County made an impression. Many vacation and work trips followed until he joined Fishtrap in 2013 as Program Manager. Before Fishtrap, Mike worked at Oregon Public Broadcasting where he earned two regional Emmy awards for his contribution to their flagship programs Oregon Experience and Oregon Art Beat. He's made independent films, produced record albums, and pounded a few nails along the way. When not at Fishtrap, you can find Mike out hiking with his dogs or strumming old Western tunes.
Christian Ambroson
Development Coordinator – christian@fishtrap.org
CHRISTIAN AMBROSON is a lifelong Oregonian and Joseph High School alumni. After receiving a J.D. from Willamette University and practicing law in both Central Oregon and the Willamette Valley for three years, he decided to replant his Wallowa County roots and shift his career focus by joining the nonprofit world.  As the son of a Wallowa County artist, Christian has a deep affection for the creative process and looks forward to applying his intellectual drive and his passion for both the arts and all things Wallowa County to one of its most vital community instituions.
Janis Carper
Media Coordinator – janis@fishtrap.org
JANIS CARPER was raised on a ranch in Eastern Washington. When she isn't working as Fishtrap's media coordinator and jill-of-all-trades, Janis can be found wandering the nearby forests gathering edibles, writing songs, making art, and playing music. She also founded and directs the Wallowa Valley Music Alliance.
Cameron Scott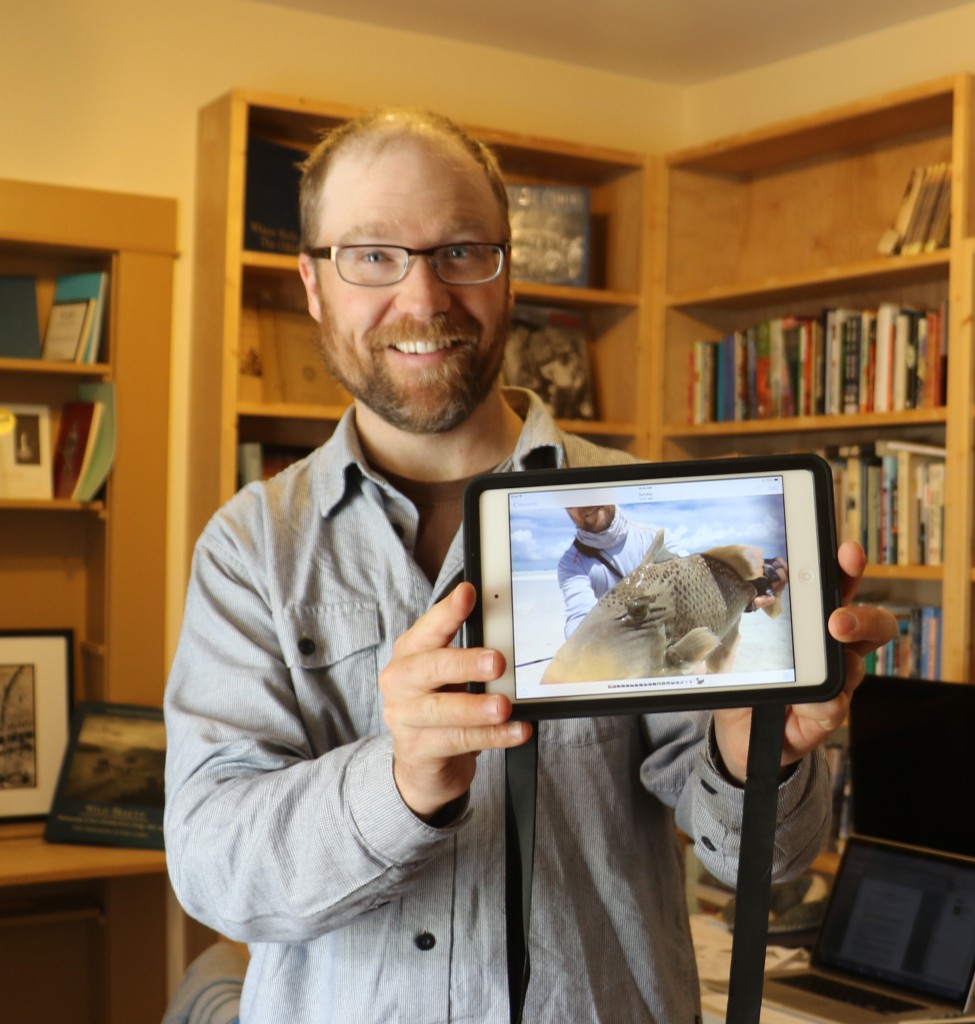 Fishtrap Story Lab Coordinator – cameron@fishtrap.org
CAMERON SCOTT is a long-time Fishtrap Writer-In-Residence and fishing guide. His work has appeared in publications including the Burnside Review, High Country News, The Aspen Times, The Drake, The Mountain Gazette, The Ski Journal, The Sopris Sun, The Fly Fish Journal and various print and on-line literary journals.