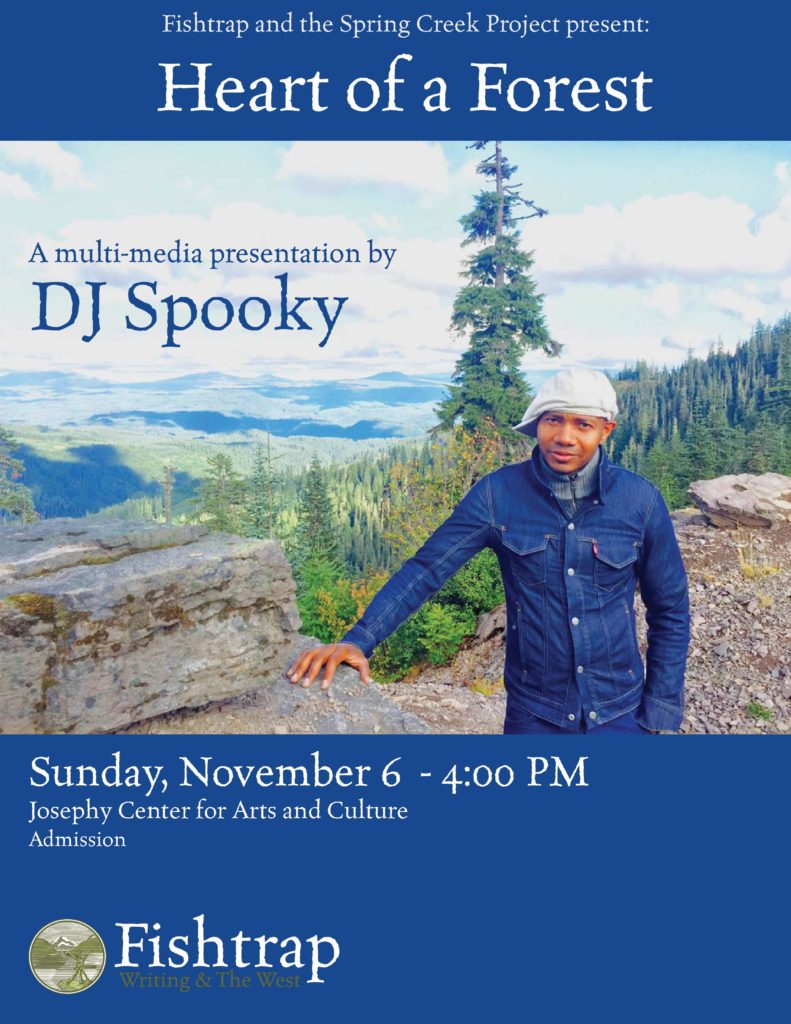 New York based composer, artist, and author Paul Miller will perform "Heart of a Forest" at The Josephy Center on Sunday, November 6 at 4pm. This performance will showcase Paul Miller's unique style of blending multi-media with nature. Miller will mix live music and electronic music blended with video of Oregon forests. Local musicians Laura Guthridge and Jennifer Hobbs will accompany the performance with a live music score.
The multimedia show is inspired by Miller's four-movement symphony composed during his artist residencies at the H.J. Andrews Experimental Forest in the Oregon Cascades. The score, which was debuted and recorded with the Oregon State University Wind Ensemble in 2016, metaphorically explores spring, summer, fall, and winter through sound and imagery.
For the Heart of a Forest project, Miller wanted to explore "how to remix some of the ways we think about traditional forms of music versus digital interpretation of nature. I think we need music to catalyze how we can rethink our relationship to nature." Miller says that the piece is inspired by Thoreau and the collision of data, sound, and new ways to think about the absence of origins.
In addition to his work as a composer, Miller is also a multimedia artist and author whose work has appeared at Carnegie Hall, the Venice Biennial for Architecture, The Andy Warhol Museum, the Whitney Biennial, and internationally. Miller spent 2012-2013 as the first artist-in-residence at the Metropolitan Museum of Art in New York City and has collaborated with a diverse array of popular musicians including Yoko Ono, Chuck D, and Thurston Moore. He is also a National Geographic Emerging Explorer.
This performance is a collaboration between Fishtrap and the Spring Creek Project at Oregon State University. Funding is provided by the Oregon Community Foundation's Creative Heights program and the USDA Forest Service Pacific Northwest Research Station.