2017 Fishtrap Fellowship Program
Accepting Applications November 15 through December 15, 2016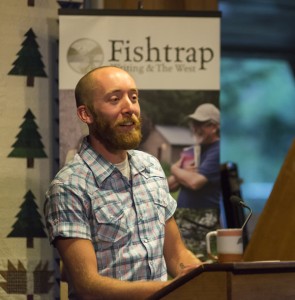 Fishtrap is pleased to announce three Fellowships for the 2017 Summer Fishtrap Gathering held July 10-16 at Wallowa Lake, Oregon.
Fishtrap Fellowships recognize and encourage writers who show promise at an early stage in their career. The primary benefit of this award is an opportunity to attend the 30th Summer Fishtrap Gathering. In addition, Fellows receive advance workshop registration and a featured reading during a Summer Fishtrap week. Fellows are also highlighted in Fishtrap promotional materials, press releases, and on the Fishtrap website.
A Fishtrap Fellowship covers the cost of the seven-day conference including a five-day writing workshop, readings, activities, panel discussions, and open mics. Fishtrap Fellows receive meals and lodging for the week, and a $150 travel stipend. A Fishtrap Fellowship is valued at more than $1200. But more than that, it is an opportunity for emerging writers to build new friendships and a renewed sense of creative potential in an atmosphere of mentorship and community.
Judging Process and Eligibility
Fishtrap Fellowships support emerging writers whose work shows promise of excellence. Applicants can be of any age, but must be in the early stages of their writing careers and will not have had the support needed to achieve major recognition for their work. We define "emerging writer" as someone who has not yet published a book by a literary publisher, and who is also not currently under contract to a publisher for a book. Eligible applicants may have been published in magazines, and in print or online literary journals, but this is not a requirement.
We accept submissions in the genres of poetry, fiction, and nonfiction/memoir. In keeping with Fishtrap's mission, "To promote good writing and clear thinking in and about the West," applicants should live in the West or write about the West. Your cover letter and résumé will help us make that determination.
Applications are screened for completeness and eligibility, and then are reviewed by preliminary judges who select 3-5 finalists from each genre. Finalists are then forwarded to the final judge who selects the 2017 Fishtrap Fellows.
Notifications for the 2017 Fellowship awards will arrive by January 30, 2017.
There is a $25 application fee.
Expectations
In return for a Fishtrap Fellowship award, we ask recipients to fully engage in the entire 2017 Summer Fishtrap program, enroll in a writing workshop, give a reading of their work, stay in the provided on-site housing, eat meals at the community-style cafeteria with other participants, and attend readings and panel discussions throughout the week.
In addition, we ask that Fellows list their Fishtrap Fellowship award on their CVs and promotional materials, in print, and on the web whenever possible.
---
2017 Fishtrap Fellowship Application
---
2017 Fellows Judge – Joe Wilkins
Joe Wilkins is the author of a memoir, The Mountain and the Fathers: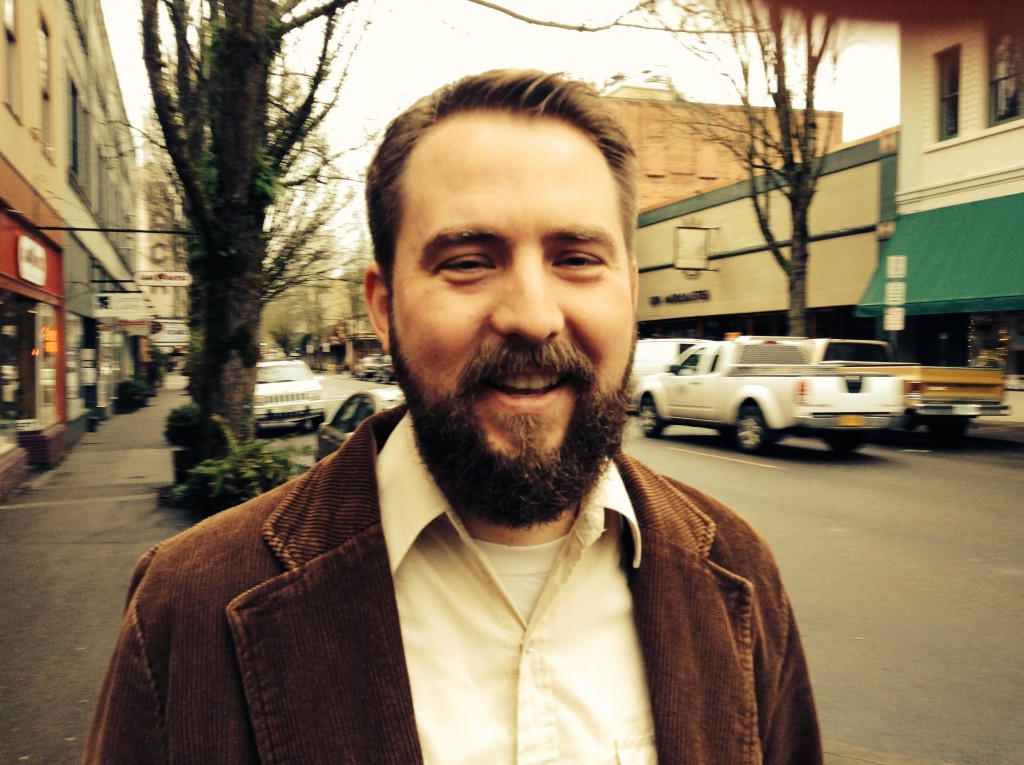 Growing up on the Big Dry, which won the 2014 GLCA New Writers Award, and two full-length poetry collections, Notes from the Journey Westward, Killing the Murnion Dogs, and When We Were Birds.
Wilkins is a Pushcart Prize winner, National Magazine Award finalist, and his essays, poems, and stories have appeared in The Georgia Review, The Southern Review, Harvard Review, The Sun, Orion, and Slate, among other publications. As the winner of the Boyden Wilderness Writing Residency from PEN Northwest, Wilkins and his family spent the summer of 2015 living in a remote cabin along the Rogue River in the Klamath Mountains. Wilkins serves as the Nonfiction Editor at The High Desert Journal and teaches writing at Lindfield College. Joe has a close connection to Fishtrap. He was awarded a Fishtrap Fellowship in 2004 and returned in 2016 to teach at Summer Fishtrap. He lives with his wife, son, and daughter in McMinnville, Oregon.
---
Fishtrap Fellowship History
More than 100 Fellowships have been awarded since 1990, and many Fellows have gone on to important publication and full-time careers as writers and teachers. Previous Fishtrap Fellows include novelists Natalie Serber, Eliot Treichel, and Robert Stubblefield; poets Charles Goodrich, Marilyn Johnston, and Angela Peñaredondo; short fiction writers Kelly Mager, Kelly Luce, and Geronimo Tagatac; and non-fiction writers Joe Wilkins, Ceiridwen Terrill and Christine Colasurdo.
Past Fellows
1993: William Johnson, Bill Joseph, David Koehn, Laura Lee Newman, Lola Ready
1994: Bette Husted, Brenda Jaeger, Kate Joost, Evelyn Sharenov, Kelly Sievers
1995: Molly Cook, Leigh Hancock, Cathy Jontos-Putnam, Linda Leslie, Colleen Birch Maile
1996: Charles Goodrich, David Halpern, David Reimer, Rachel Hoffman, Leslie Ovard
1997: Toni Kennedy, Pam Steele, Eric Ottem, Ellie Mathews, Lisa Norris
1998: Maurine Barnett, Scott Sadil, Ellen Waterston, Geri Digiorno, Pat Cason
1999: John Sangster, Vicente Guzman-Orozco, Jennifer Kocher, Suze Burns, Eileen Thiel
2000: Mary Tanguay Webb, Burky Achilles, Ann Nelson, Geronimo Tagatac, Kamala Bremer
2001: Kurt Caswell, M.E. Hope, Marily Johnston, Steven Krolak, Ann Selby
2002: Patsy Kullberg, Marj Casswell, Dean Metcalf, Merna Ann Hect, David Drury
2003: Kristen Wares, John Moreland, Doug Miller, Jennifer Glick, Wayne Harrison
2004: Abigail Keller, Coy King, Eden Kruger, Dick Cass, and Joe Wilkins
2005: Kelly Magee, Michael Schiavone, Jeff Stautz; Michael FitzGerald, Deborah Bernhardt
2006: Kristine Anderson, Tom Boswell, Robert Drummond, Eric Shaffer, Gail Wells
2007: Wendy Call, Henrietta Goodman, Natalie Serber
2008: Judith Groudine Finkel, Lorraine Healy, Beverly Akerman, Anna Ross, Jennifer D. Munro
2009: Rebecca Yarrow, Jonathan Harnum, Kelly Luce, Jay Schroder, Ceiridwen Terrill
2010: Christine Colasurdo, Dave Jarecki, Christina Robertson, Rob Williams, William W. Wright.
2011: Drew Myron, Patricia Bailey, Angela Penaredondo, Nicole Cullen, Luke Johnson
2012: Kim Gratz, Irene Skyriver, John Walker
2013: Jose Alcantara, Rachel Khong, Nathan Slinker, Kelly Wallace
2014: Chelsea Jennings, Alex Carr Johnson, Eliot Treichel
2015: Jayme Ringleb, Jennifer Springsteen, Naomi Telushkin – Bob Taylor: U of MT Undergraduate Fellow
2016: Christina deVillier, Samantha Kim Rogers, Erica Watson – Kaley Shoemaker:U of MT Undergraduate Fellow