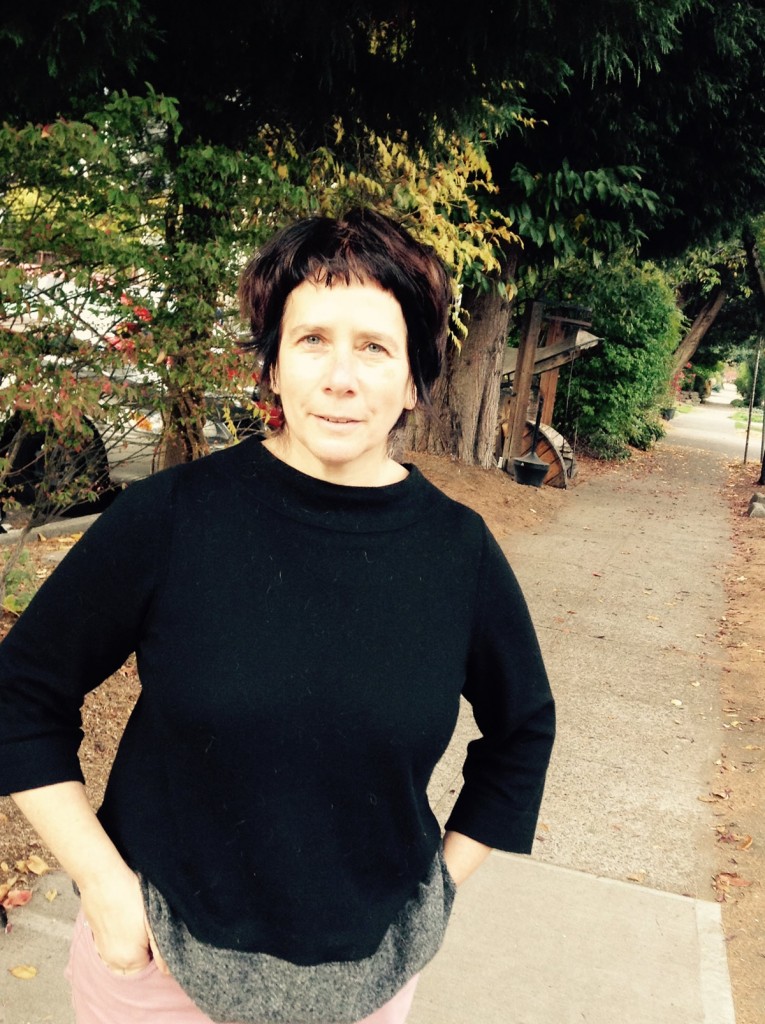 This year, Summer Fishtrap pushes at the frontiers a bit. We've invited Barb Tetenbaum, Department Head of Book Arts at the Oregon College of Art and Craft to teach a book arts workshop.
Part generative writing, and part hands-on bookbinding—this workshop explores the relationship between text, page format, materials, and imagery.  Participants will walk away with knowledge of basic bookbinding and creating a variety of book structures that will be linked to daily writing exercises. Barb writes, "Every book acts a landscape for story—enveloping the reader with space, borders, and a quiet (but real) environment.  In this workshop, we will explore how the physical structure of a book and the framing of a page can affect the reader, stir the imagination of the writer, and encourage writing itself."
Barb is currently hard at work creating an artist book documenting the experience of reading Ralph W. Emerson's 1841 essay, Circles.
And here's an interesting interview Barb did with the British blog, Books on Books.
You can learn more about Barb's workshop and all the others at the Summer Fishtrap Workshop and Faculty page.
Summer Fishtrap takes place July 10–16, 2016. The conference features week long workshops in poetry, fiction, and nonfiction as well as panel discussions, open mic sessions, and a keynote by Robert Michael Pyle. Click here for more information.