Way back in 2004, we awarded Joe Wilkins a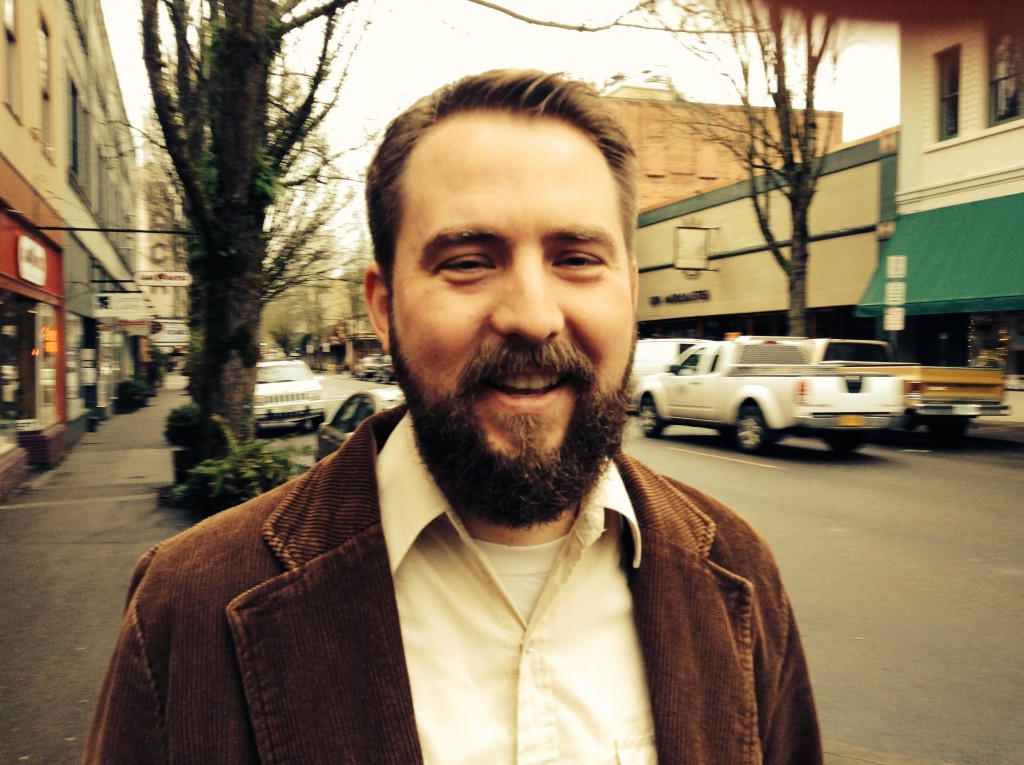 Fellowship to attend Summer Fishtrap. Since then, Joe has gone on to publish three full length books of poetry, the memoir The Mountain and the Fathers: Growing up on the Big Dry, won numerous awards, and now teaches creative writing at Lindfield College. This year, we welcome Joe back to Summer Fishtrap as part of our faculty.
"Joe Wilkins has a big, true, highway-running American voice. When you see a new book of his, you should celebrate. Just buy it, put down the window, and let the music blow back your hair. It's nothing but alive." – Luis Alberto Urrea
Joe's newest collection of poetry, When We Were Birds was released March 1 and has already received many favorable reviews. This week, Joe launched what he's calling a "Mini-Northwest Book Tour" to promote the book. Take a look at his schedule of readings and catch one if you can.
Joe titled his Summer Fishtrap workshop, "The Landscape of the Poem: From Eden to Frontier." He writes, "We've all had the experience of reading a poem so astounding—so textured and lovely and true—that it seems as if the poem was not made, but rather transcribed from on high. Yet, every poem you love (no matter how perfect) was made, was labored over, reckoned with, and crafted."
You can learn more about Joe's workshop and all the others at the Summer Fishtrap Workshop and Faculty page.
Summer Fishtrap takes place July 10–16, 2016. The conference features week long workshops in poetry, fiction, and nonfiction as well as panel discussions, open mic sessions, and a keynote by Robert Michael Pyle. Click here for more information.