Do you know a kid who loves to write?
Give them the opportunity to attend a Youth Workshop at Summer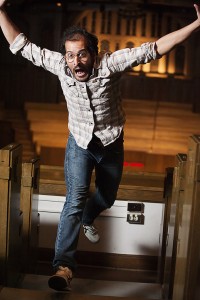 Fishtrap. We have two great classes to choose from.
Poetry and Spoken Word: Finding One Voice
Youth Ages 13-17
Anis Mojgani returns to Summer Fishtrap to teach his popular spoken word class. He writes, "In this workshop we'll craft poems, share our work aloud, and discover different styles and techniques that serve you best, in both the written word and your creative self."
Anis Mojgani is a two-time National Poetry Slam Individual Champion, winner of the first international World Cup Poetry Slam, and a multiple TEDX Conference speaker.
Fishtrap Story Lab: Frontiers & Fences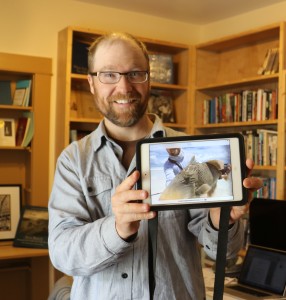 Youth Ages 10-14
Have fun and discover your potential in a workshop that explores the art of storytelling with both creative writing and modern technology like iPads. Instructor Cameron Scott writes, "This workshop will help each student gain confidence in their own voice and storytelling abilities. Because there is no one right way to hop a fence, and no one right way a fence needs to be hopped."
Cameron Scott is a poet, fishing guide, and the Fishtrap Story Lab Coordinator. Cam is a graduate from the University of Arizona with an MFA in Poetry. His forthcoming second book, The Book of Cold Mountain was recently received the Blue Light Press Poetry Award, and was a finalist for the 2015 Colorado Book Awards.
You can learn more about Fishtrap's Youth Workshops at the Summer Fishtrap Workshop and Faculty page.
Summer Fishtrap takes place July 10–16, 2016. The conference features week long workshops in poetry, fiction, and nonfiction as well as panel discussions, open mic sessions, and a keynote by Robert Michael Pyle. Click here for more information.